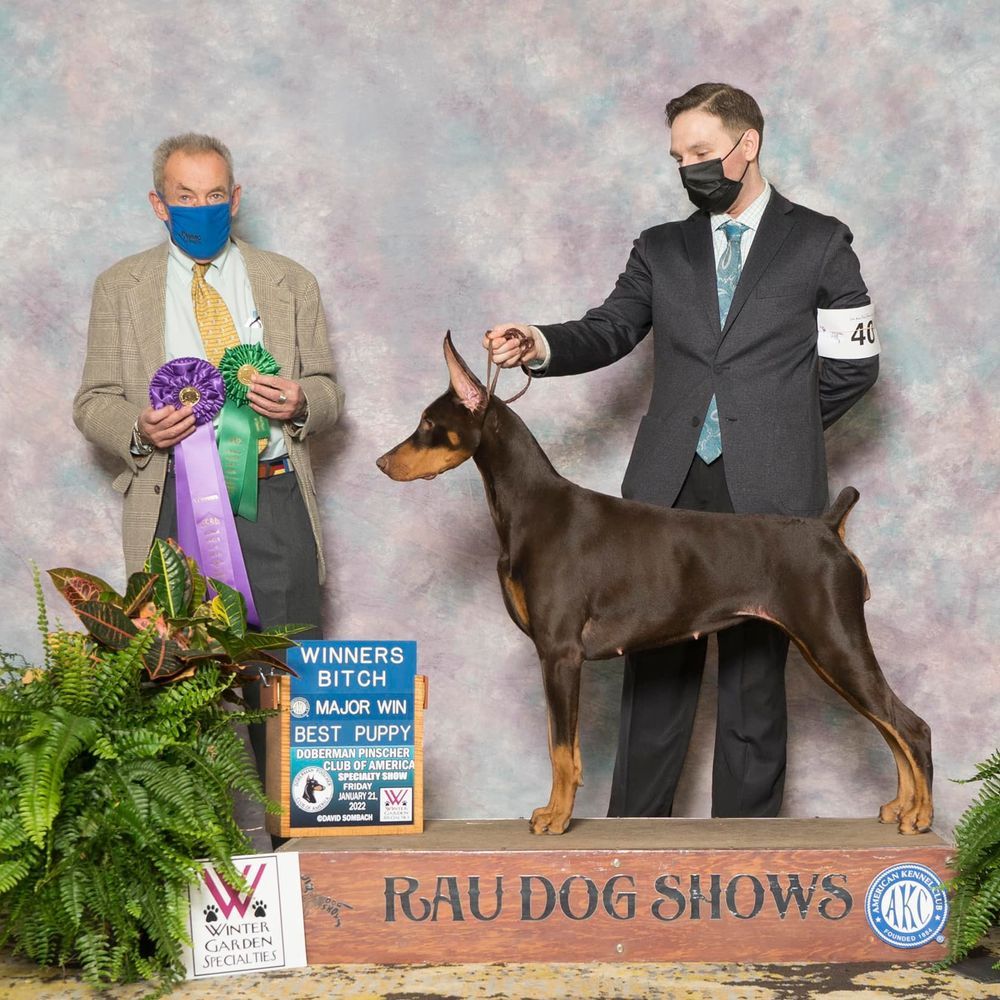 Holloway's Raindrops On Roses
"Blush"
3/11/2021
GCh. Crosswind's There's No Crying In Baseball x Ch. Holloway's Illusion
Blush is my keeper puppy from Mirage's second litter. After a few shows as a young puppy including a puppy group 3 and several national placements, I gave her a few months to grow up. Her first show weekend back, she picked up a major and 2 major reserves. The future is bright! Blush enjoys tormenting her Uncle Shazam in between shows!
Bred and owned by Joseph Guinta
Pedigree https://dobequest.org/pedigree4.php?=1&DOGID=70215