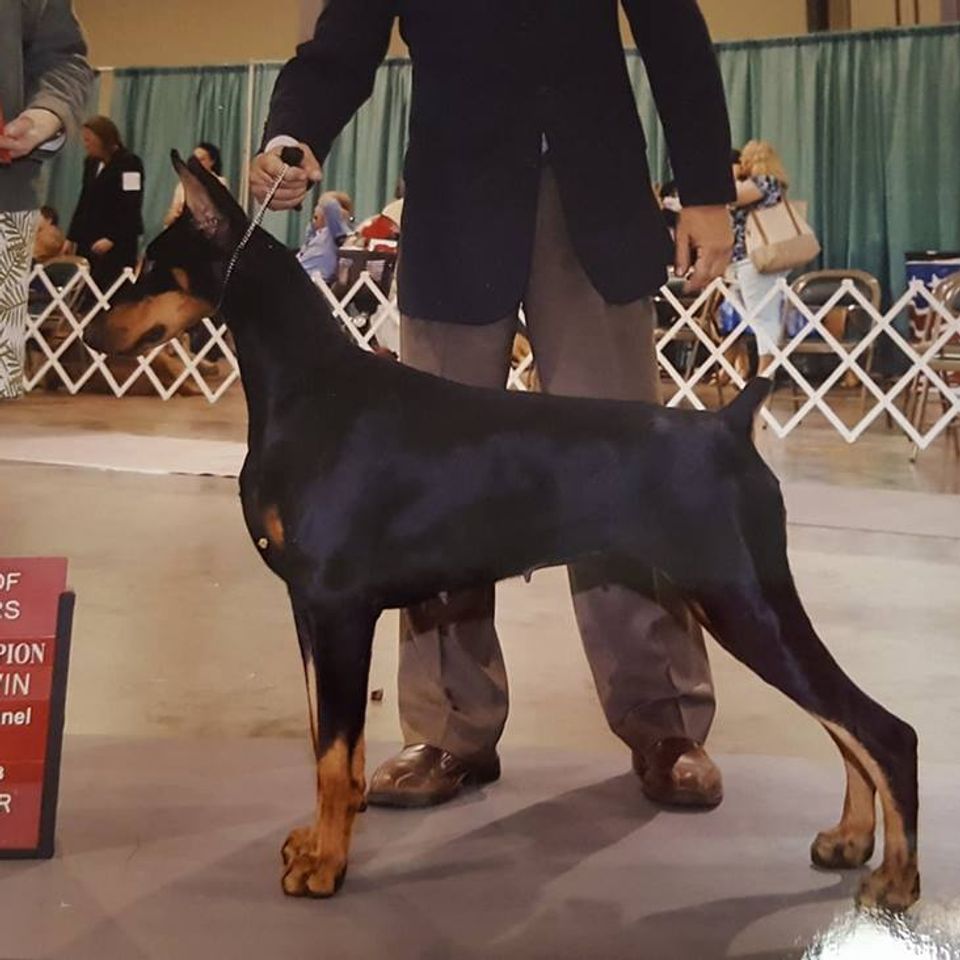 Ch. Holloway's artista della fuga
"Taika"
10/8/16
Ch. Protocol's Now You See Me CA DN x Ch. Mick Ricks Born to Win
With her registered name meaning escape artist in italian (she was as a pup), Taika found her home with Becky Norton of Karmabeck Dobermans in Georgia. She finished in an absolute whirlwind. Going into her third weekend out with 2 singles at 18 months old, she finished her championship on the competitive Perry, GA circuit with three consecutive 5 point majors handled by Danny Sanchez. I still pinch myself. She has made us so proud!
Bred by Joseph Guinta & Michele Lauzon
Owned by Becky Norton & Joseph Guinta