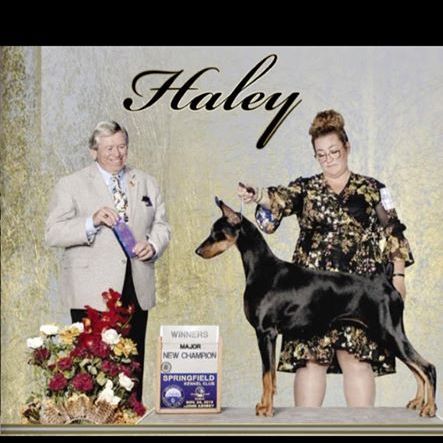 CH. Mick Ricks - Holloways Hallelujah
"Haley"
2/23/18
GCH. Niklby's The Great N Mighty Oz! x Ch. Mick Ricks Born To Win
Haley was lucky enough to go live with her co-breeder and Rubys breeder in Vermont. She lives with her Grandfather Fire and Great Aunt Sommer. Haley started her show career with handler Carissa Shimpeno and picked up 2 majors by 12 months old from both weekends she'd been shown. After maturing a bit, Haley returned to the ring and picked up a few singles and a third major to finish her championship in style.
Bred by Joseph Guinta & Michele Lauzon
Owned by Michele Lauzon