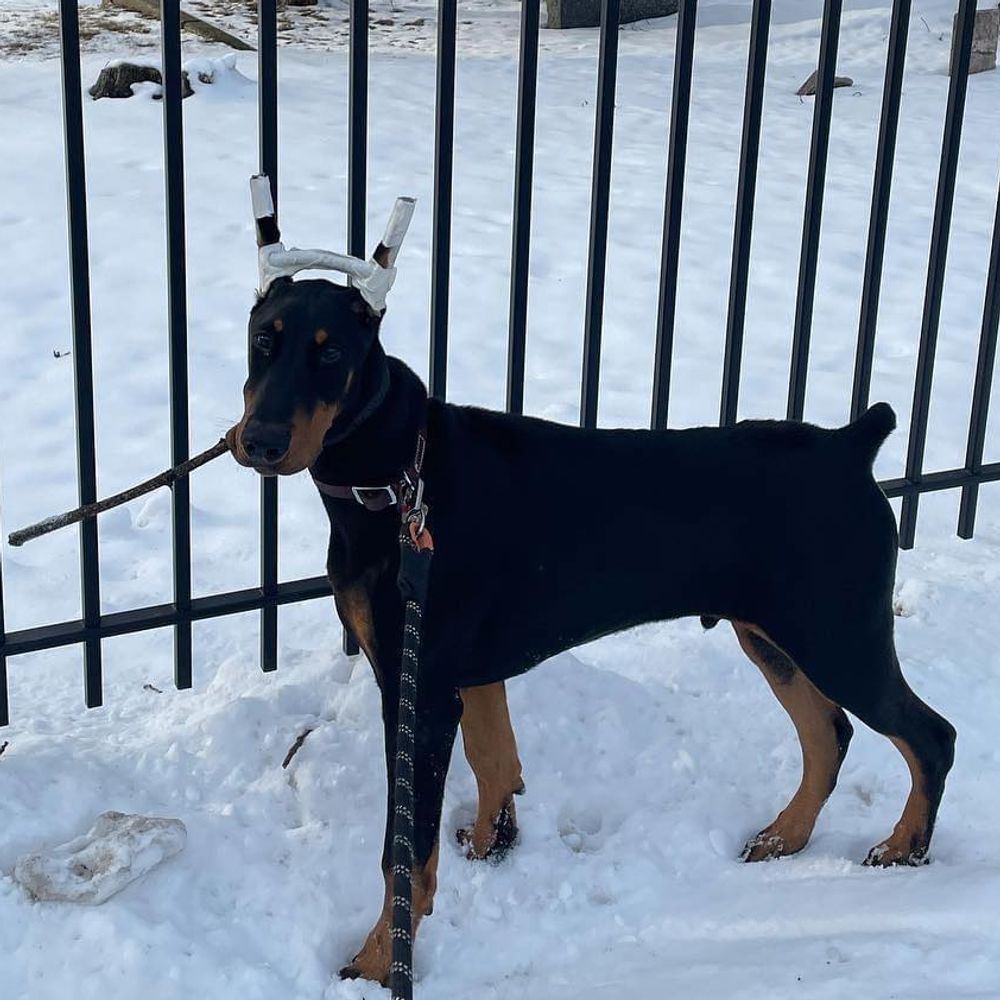 Holloway's Sugar Daddy
"Moose"
09/03/20
GCH. Denmar's Dream Quest for Purple & Gold RN CA CGC TKN
x
Moose lives in Long Island, NY with his dad. This is his first Doberman. Moose is a handsome boy and we hope his dad decides to give showing a try one day!
Bred by Joseph Guinta 
Owned by Andrew Policastro & Joseph Guinta